When I moved from Texas, everyone said they'd come visit.  However, the only one I believed was the Ginger; he said he would come visit to go hiking.  The Ginger is from the Dirty Jerz, and has lived all over the country, so it's not surprising he is less inclined to enjoy the rolling flatness of Texas, and he'd take the opportunity to escape the oppressive southern summer.
We planned to meet at Olympic National Park, which would be my first trip there.  After picking him up around the University of Washington campus, we had a three-hour drive to figure out where to start.  After some deliberation between the Ginger, Louboutini, and the Ginger's travel friend, Cheap Douchebag (CDB), we decided on the Hoh Rainforest (insert "hoe" jokes here).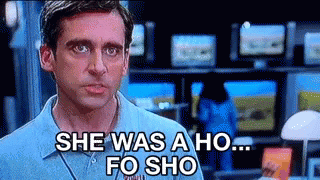 CDB is not athletic, he is cheap (thus the C), he's a haughty elitist ("Iiiii went to Harvard Laaaaaaw") and he does not appreciate nature.  Nor does he appreciate people going out of their way to make it easier for him.  Needless to say, he was a very large damper on the whole thing – complaining, whining, going slow on purpose, not chipping in for anything, and repeatedly mentioning how he liked being in Seattle proper a lot better, with the restaurants, girls, and booze.  Despite his best efforts, however, he still couldn't ruin the incredible experience we were about to have.
We chose what amounted to a seven-mile hike, that started in the Hall of Mosses.  It wasn't difficult, but damn, was it beautiful.  Not everything that is gorgeous needs to be hard.
The main hike would be through the rainforest, and be an out and back.  The trees are so much taller and wider than I've ever seen – this is what ants must feel like when they come across a twig.
Summer 2017 had been awfully dry in the PacNW, so the "rain" part of the rainforest was lacking a bit.  Only about 100 inches of rain so far, in an area that usually gets 200 inches a year.  I'm glad we didn't get rained on, but I cannot imagine the area being even MORE green.  I felt like I was stuck in Kermit the Frog – not that it was a bad thing.